FTSE 100 rises as housing and oil stocks gain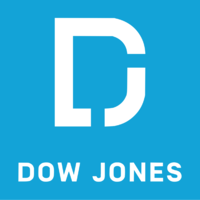 FTSE 100 rises as housing and oil stocks gain
0913 GMT – The FTSE 100 index rises 0.8%, or 58 points to 7625 as property stocks and oil stocks rise. Barratt Developments gains 1.9% and rival construction stocks rise after Barratt reported a slight increase in first-half pretax profit despite lower revenue and declared an interim dividend. BP and Shell are up as the price of a barrel of Brent rises 0.3% to $91.02. Still, miners are among the few fallers, as gold and silver prices are trading broadly flat and base metal prices are mixed. Financial stocks are also down, with Standard Chartered, HSBC, NatWest and Barclays in the red. ([email protected])
 
Companies News: 
Tate & Lyle appoints Dawn Allen as Chief Financial Officer
Tate & Lyle PLC announced on Wednesday that it has appointed Dawn Allen as the company's chief financial officer.
—
Land Securities to invest £1.5bn in mixed-use neighborhood pipeline
Land Securities Group PLC said on Wednesday it plans to invest about 1.5 billion pounds ($2.03 billion) of capital expenditure into its mixed-use neighborhood pipeline over the next five years.
—
Capital Metals intends to raise £1.3m
Capital Metals PLC on Wednesday announced plans to raise 1.3 million pounds ($1.7 million) through a share issue.
—
Barratt Developments H1 pre-tax profit increased despite lower revenue
Barratt Developments PLC said on Wednesday it posted a slight increase in pre-tax profit for the first half of fiscal 2022 despite lower revenue, and declared an interim dividend.
—
EN+ Group 4Q, 2021 Aluminum production increased slightly
EN+ Group International PJSC said on Wednesday its aluminum production was slightly higher in the fourth quarter and full year 2021.
—
Grainger's total rent and occupancy increased at the start of fiscal 2022
Grainger PLC said on Wednesday that total rent and occupancy increased and rent collection remained high in the first four months of the 2022 financial year.
—
Photo-Me International Says 1Q's Performance Was Stronger Than Expected
Photo-Me International PLC said on Wednesday that its performance for the first quarter of fiscal 2022 exceeded its expectations.
—
GlaxoSmithKline's fourth-quarter net profit rose on higher sales
British pharmaceutical giant GlaxoSmithKline PLC on Wednesday posted an increase in net profit and sales for the last quarter of 2021.
—
John Menzies rejects £468.7m takeover approach by National Aviation Services
John Menzies PLC said on Wednesday it had received a 468.7 million pound ($634.9 million) takeover offer from National Aviation Services Holding, which it rejected.
—
Chesterfield carries out a capital increase of 700,000 GBP
Chesterfield Resources PLC said on Wednesday it raised 700,000 pounds ($948,150) through a share offering to fund exploration, working capital and research costs for a secondary listing on the Toronto Stock Exchange.
—
Dunelm Group's first-half pre-tax profit increased on higher sales
Dunelm Group PLC on Wednesday reported higher pre-tax profit for the first half of fiscal 2022 due to higher sales in its retail system and outperformance in housewares and furniture.
—
System1 Group revenue increase in Q3 2022
System1 Group PLC said Wednesday that revenue for the third quarter of fiscal 2022 increased 8% and profitability was in line with management's expectations.
—
LV=, Royal London end of merger talks
Royal London Mutual Insurance Society Ltd. and Liverpool Victoria Financial Services Ltd., known as LV=, said separately on Wednesday that their initial takeover talks had ended.
—
PZ Cussons says first-half pre-tax profit increased, warns cost pressures will continue through fiscal 2023
PZ Cussons PLC reported an increase in pre-tax profit for the first half of fiscal 2022 on Wednesday despite falling revenue, and warned of continued cost pressures in fiscal 2023.
—
LXI REIT doubles share issue to £250m on strong investor support
LXI REIT PLC announced on Wednesday that it has decided to double its share issuance target to 250 million pounds ($338.6 million) after receiving strong investor support and reviewing its pipeline of opportunities.
 
Market Talk: 
GlaxoSmithKline 4Q numbers were no surprise
08:48 GMT – GlaxoSmithKline released Q4 figures that were broadly in line with consensus and delivered no surprises, said Jean-Jacques Le Fur, analyst at Bryan Garnier. The group's forecast for 2022 is difficult to read due to a different basis of comparison, which means that the British pharmaceutical company gave indications for its New GSK business (excluding Consumer Healthcare) without giving comparable figures for 2021, Le Fur said. Although difficult to read, the forecast appears to be in line with consensus expectations, at least in terms of sales, according to Le Fur. Glaxo's results should be seen as positive during the day, the analyst said. Glaxo is trading down 0.6% at 1,653.40 pence. ([email protected])
—
Smurfit Kappa's Pricing Strategy Seems Resilient
0826 GMT – Smurfit Kappa's 2021 earnings report released on Wednesday highlights the resilience of its products and its pricing strategy, Citi said. The paper-based packaging company reported revenue and Ebitda above market consensus as it implemented incremental box price increases. However, the U.S. bank warns of tight market dynamics in the sector and notes that raw material availability and input price volatility could impact earnings. Citi has a buy rating on the stock. The shares are up 2.5% at 4,055.0 pence. ([email protected])
Contact: London NewsPlus, Dow Jones Newswires; Dow Jones Newswire; [email protected]
(END) Dow Jones Newswire
February 09, 2022 04:29 ET (09:29 GMT)
Copyright (c) 2022 Dow Jones & Company, Inc.