IEA predicts significant rebound in oil demand in October, additional 1.6 million barrels per day until end of 2021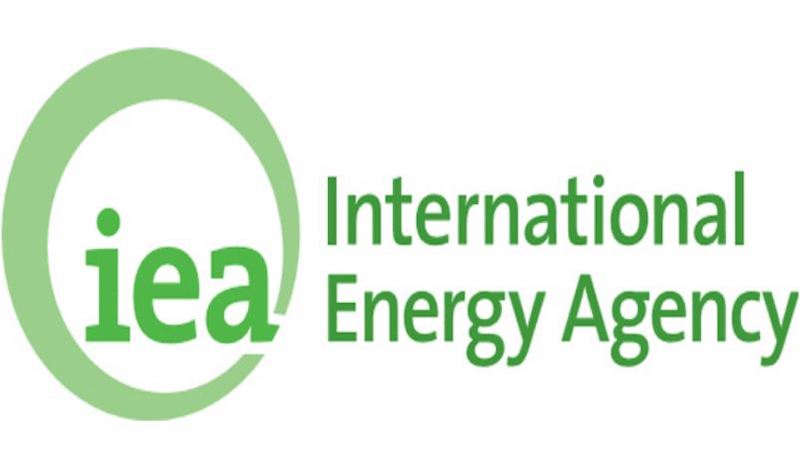 Emmanuel Addeh
The International Energy Agency (IEA) has predicted that global crude oil demand will rebound in October to an additional 1.6 million barrels per day and continue in that line through the end of 2021 thanks to reduction of Covid-19 cases. .
Making the disclosure in its September Oil Market Report (OMR), the IEA, one of the world's most trusted and up-to-date data sources that forecasts and analyzes the global oil market, however announced that demand had declined in the third quarter due to a resurgence of the pandemic in Asia.
The report notes that the global oil supply fell 540 mbd month-over-month in August to 96.1 mb / d, but is expected to remain stable in September, with unforeseen blackouts offsetting increases in the organization. oil-exporting countries (OPEC) and its known allies. like OPEC +.
He added that Hurricane Ida halted 1.7 mb / d oil production along the US Gulf of Mexico coast in late August, with potential supply losses due to the storm, noting that Supply is expected to resume in October as OPEC + continues to unwind cuts, outages are resolved and as other producers increase.
"Signs are already emerging of a decrease in Covid-19 cases, with demand now expected to rebound by 1.6 mb / d in October and continue to grow until the end of the year. Global oil demand is now expected to increase by 5.2 million bpd this year and 3.2 million bpd in 2022, "the IEA said.
According to the report, a sharp decline in Chinese refinery activity in July, followed by the impact of Hurricane Ida on US refining in August and September resulted in an 830 kbd revision of global refining of 3Q21, which s 'now stands at 78.5 million bpd, up 1.5 million bpd from 2Q21.
Further, the IEA noted that in August, the first significant drop in crude prices since September 2020 boosted product cracks and refinery margins across the board.
"Prices fell on average in August, trading in a wide range of $ 8-9 / bbl, and the futures price curve flattened considerably. The drop reflects concerns about economic growth, the outlook for inflation and the drop in demand for oil linked to the increase in Covid-19 infections.
"In early September, the supply losses due to Hurricane Ida pushed prices back to near early July levels. North Sea Dated prices fell $ 4.24 / bbl in August to $ 70.75 / bbl and WTI fell from $ 4.73 / bbl to $ 67.73 / bbl, "he noted. .
The IEA report noted that the blackouts expected in August forced a drop in supply for the first time in five months and prolonged the sharp decline in global oil stocks, "by far the most serious being the hurricane. Ida, which wreaked havoc on the US Gulf Coast's oil-producing region at the end of August, cutting 1.7mb / d offline.
On top of that, he pointed out that concerns about the impact of rising Covid-19 cases on oil demand kept a lid on prices, "however, with benchmark crudes declining from month to month. the other before increasing slightly at the beginning of September ".
The IEA said last month that the production disruptions had led to further significant drops in inventories, but explained that with nearly 900 kbd of crude production and 700 kbd of off-line refining capacity, large drawdowns are expected. continue until September.
With the U.S. government loaning barrels of its strategic reserves to refiners in the region to help offset crude shortages and China also tapping into its strategic reserves, for the first time selling state-owned reservoirs in a bid to To alleviate domestic oil prices and inflationary pressure, the IEA noted that demand is likely to increase as major consumers seek to resupply.
He added, "We have downgraded our forecast for global oil demand for August and September by nearly 600 mb / d, with China and a number of other Southeast Asian countries applying more. mobility restrictions.
"Strong pent-up demand and continued progress in immunization programs should support a strong rebound from 4Q21. Our annual growth forecast is revised slightly down from last month's report for 2021 (-110 mb / d) to 5.2 million bpd while 2022 growth is slightly higher at 3.2 million bpd.
"The market should move closer to equilibrium from October if OPEC + continues to unwind production cuts. However, it is only at the start of 2022 that the supply will be high enough to allow oil stocks to be replenished. In the meantime, the strategic oil stocks of the United States and China could help to close the gap to some extent, "he noted.