London stocks rise as miners and oil stocks gain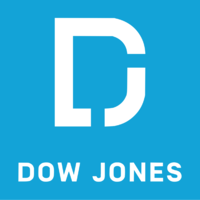 FTSE 100 Rises As Miners And Oil Stocks Earn
The FTSE 100 index rose 0.1%, or nine points to 7,300 thanks to gains in mining and oil stocks. BHP, Anglo American, Antofagasta, Rio Tinto and Glencore are among the biggest increases as the prices of precious metals and some base metals advance. BP and Royal Dutch Shell are also in positive territory as the price of a barrel of Brent crude increases 0.5% to $ 75.52. "Asian markets made further gains overnight and European and US markets look reasonably strong at the start of the day," IG analysts said.
 
Companies News: 
Dunelm Group CFO Laura Carr resigns
Dunelm Group PLC said Monday that CFO Laura Carr had informed the board of directors that she would be stepping down.
—
Tristel Says Fiscal 2022 On Track To Be In Line With Market Expectations
Tristel PLC said on Monday it was on track to meet market expectations for fiscal 2022, aided by standardization of diagnostic procedures in the first half of the year.
—
Next Fifteen Communications Post Full Year Results Above Expectations After Strong 3rd Quarter
Next Fifteen Communications Group PLC said Monday it expects to exceed management's expectations for the full year after seeing strong revenue growth in the third quarter.
—
Eqtec reduces its revenue forecast for 2021 on project postponements
Eqtec PLC said on Monday that its 2021 revenue will be lower than previously forecast, after deciding to postpone the financial close of its Billingham and Deeside projects in the UK until next year.
—
C4X Discovery pre-tax loss for fiscal 2021 reduced with higher revenue
C4X Discovery Holdings PLC on Monday reported a reduced pre-tax loss for fiscal 2021 as revenue increased during the period due to a licensing agreement with Sanofi.
—
Spinnaker Acquisitions to Purchase HomeServe Labs in Reverse Takeover
Spinnaker Acquisitions PLC announced Monday it has conditionally agreed to acquire HomeServe Labs Ltd. to HomeServe PLC through a reverse takeover, and therefore requested a temporary suspension of trading in its shares.
—
Homeserve sells book of policies to Piedmont for $ 22 million
Homeserve PLC said its U.S. subsidiary has reached an agreement to sell the portfolio of policies built over the partnership between the two companies, which will end in April, to Piedmont Natural Gas Company Inc. for approximately $ 22 million.
—
Tungsten Corp shares tumble after $ 1.5 million US employment claim settlement
The shares of Tungsten Corp. fell on Monday after the company said it agreed to pay $ 1.5 million in settlement of an employment claim filed against it in the United States, along with $ 513,000 in associated legal fees .
—
Public Policy Holding raises £ 11.1million on London IPO
Public Policy Holding Company, Inc. on Monday said it had raised 11.1 million pounds ($ 14.7 million) as part of its initial public offering for London junior AIM, with negotiations scheduled to begin Thursday.
—
Taylor Maritime purchases stake in Grindrod Shipping for $ 77.9 million
Taylor Maritime Investments Ltd. on Monday announced that it would acquire a 22.6% stake in Grindrod Shipping Holdings Ltd. for $ 77.9 million.
—
Tungsten Corp. recorded a profit before tax in the first half of the year
Tungsten Corp. said on Monday it posted a pre-tax profit after recording lower costs for the first half of fiscal 2022, but customer earnings during the period were lower than expected.
—
DSW Capital values ​​the London IPO at 100 pence per share; Negotiation scheduled for Thursday
DSW Capital PLC on Monday set its initial public offering on London junior AIM at 100 pence per share, implying a market cap of 21.4 million pounds ($ 28.4 million) at the start of negotiations Thursday.
—
Byotrol Appoints Chris Sedwell as Chief Financial Officer
Byotrol PLC announced Monday that it has appointed Chris Sedwell as its new chief financial officer.
—
Rockhopper Exploration CFO Stewart MacDonald resigns
Rockhopper Exploration PLC said Monday that CFO Stewart MacDonald intends to step down and join another company.
—
Triple Point Income sells Achnacarry Hydro Ltd. for £ 10.7 million
Triple Point Income VCT PLC announced Monday that it has completed the sale of the Achnacarry Hydro Ltd. hydroelectric asset. for £ 10.7 million ($ 14.2 million).
—
Hawkwing withdraws from Internet Fusion Group acquisition
Hawkwing PLC announced on Monday that it has withdrawn from reverse takeover negotiations with Internet Fusion Group Ltd.
 
Market Talk: 
The dollar rises, the euro and the pound fall as traders wait for central bank meetings
08:30 GMT – The dollar rises ahead of a busy week for central bank meetings. Wednesday's announcement by the Federal Reserve is expected to lift the US currency while Thursday's decisions by the European Central Bank and Bank of England are expected to rock the euro and the pound, according to UniCredit. The dollar "is likely to benefit from the Fed's announcement of an acceleration in the speed of its tapering process," he said. This prospect, combined with the fact that the ECB probably remains "fairly accommodating" should continue to weigh on EUR / USD. The Bank of England is likely to delay plans to start raising interest rates, which won't help the pound, according to UniCredit. The DXY dollar index rose 0.2% to 96.2780, while EUR / USD fell 0.2% to 1.1288 and GBP / USD lost 0.2% to 1.3237.
—
Royal Mail's short-term risks are seen to be on the rise
0712 GMT – The pandemic has meant Royal Mail's profitability is now largely driven by packages rather than letters, Berenberg said. With any increase in pandemic restrictions during the winter benefiting its UK and European operations, short-term risks are on the rise and cost inflation is largely under control for now, according to the German brokerage. "With equity trading in extremely low multiples and headwinds very well reported, we think the risk / reward ratio now looks more attractive on a 12-24 month view than we have ever seen for the last month. society, "he adds. Berenberg increases its odds on the pending buy stock and its target price to 650 pence from 530 pence.
Contact: London NewsPlus, Dow Jones Newswires; Write to Sarka Halas at [email protected]
(END) Dow Jones Newswires
December 13, 2021 04:49 ET (09:49 GMT)
Copyright (c) 2021 Dow Jones & Company, Inc.