Transocean Stock News: Up on higher oil prices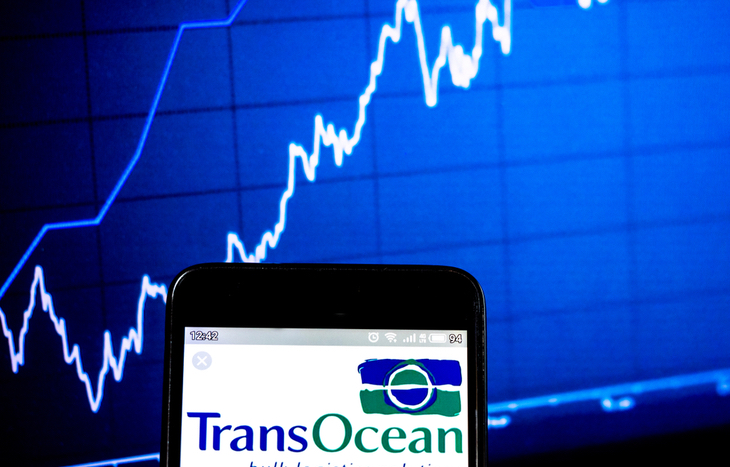 The largest offshore drilling company in the world, Transocean (NYSE: RIG), is up nearly 50% since the start of the war. Despite missing fourth-quarter earnings expectations, the latest stock news from Transocean is pushing the drilling company to pre-pandemic highs.
On the one hand, soaring oil prices are attracting investors to the energy sector. In fact, energy stocks currently dominate the market with the SPDR Energy Select Sector Fund (NYSE: XLE) up 34% year-to-date.
But Transocean is unique in that it outsources its services to oil companies. The company generates revenue by providing drilling rigs, work crews and other equipment.
That being said, Transocean is a leader in petroleum equipment and services, playing a vital role in the global oil supply. Likewise, the iShares US Oil & Equipment Services ETF (NYSE: IEZ) has risen more than 20% since Russia invaded Ukraine.
More importantly, the Swiss-based company operates in every corner of the world with offices on five continents. Read on to find out why the latest Transocean stock news is sending the company's value skyrocketing.
Transocean Stock News RIG moving higher
As investors, following market news can be a full-time job. For your convenience, below is the latest news on Transocean shares and what to expect going forward.
Inflation #1 and soaring oil prices
Consumer Price Index (CPI) data released yesterday showed an upward trend in inflation, led by energy rising 25.6% annually. With that in mind, the news is not ideal for consumers as basic necessities become more expensive when inflation rises.
Yet the few people who benefit from rising inflation are the oil companies. When oil prices increase, companies in the oil industry generally record higher profits.
With this in mind, after climbing above $130 a barrel, the price of oil is stabilizing around $110. Despite some relief over the past couple of days, prices are still up nearly 70% over the past year.
In addition, rising oil prices are encouraging greater drilling activity. If oil companies can sell at higher rates, they are more willing to drill. As a result, Transocean is seeing more business as demand for equipment increases.
In particular, US oil companies are adding a significant presence in the shale basins after numerous shutdown operations.
Keep reading for more information on Transocean stock market news.
N° 2 The war in Ukraine
The war in Ukraine is one of the main reasons inflation is soaring. In this light, war is important for oil stocks for several reasons.
War has historically benefited oil stocks.
Russia is a major oil producer (3rd largest oil producer in 2020).
Europe is largely dependent on Russian oil (up to 80%).
Meanwhile, the United States banning Russian oil imports is expected to put pressure on the market this year. Although only about 8% of oil in the United States comes from Russia, the news could be important for Transocean.
If oil companies in the United States increase production, they will generally contract the additional services to avoid going into debt.
Daily rates for drilling No. 3
The most direct Transocean stock news affecting the company right now is rising drilling rates. Not only that, but more and more oil companies are outsourcing their work to contractors.
For example, in the latest offshore rig data from Petrodata, despite having less supply than last year (-48), more rigs are under contract (+7). This opens up a big opportunity for Transocean as leaders seek to increase oil supply and ease the market.
More importantly, average daily drilling rates are skyrocketing as they continue to gain momentum. Therefore, higher daily rates will go directly to company turnover, making drilling profitable again.
During the pandemic, offshore drilling became unprofitable and as a result companies abandoned new projects. Today, oil has once again become a sought-after commodity and drilling is in high demand.
No. 4 Fourth quarter results
RIG stock rose more than 40% within two weeks of earnings despite the lack of top and bottom results. Again, the company's fourth-quarter earnings were on Feb. 22, just before the war started and oil stocks surged.
PES: Actual (0.19) vs Est. (0.10) = Lack (0.09)
Income: $621 million actual vs. estimate. $658M = missed ($37M)
On the positive side, the company's revenue efficiency reached 97% in 2021, the highest rate in Transocean's history. Additionally, according to the company's latest State of the Fleet report, Transocean has an order book of $6.5 billion.
The report includes several contracts awarded during the quarter. These include:
Two contract extensions in the Gulf of Mexico at a rate in excess of $305,000 per day.
Two new contracts in the Gulf of Mexico, one at $395,000 per day and the other at $290,000.
A North Sea contract paying $160,000 per day.
In total, the company posted a net loss of ($260 million) in the quarter and ($592 million) in 2021.
How to analyze the latest Transocean stock news
Even though the company is losing money right now, it is getting back on track after the devastating hit of the pandemic. The latest stock news from Transocean suggests the company could see more business as oil supplies remain tight.
Transocean is all the rage and claims to be one of the best oil stocks during the war. With offshore drilling activity resuming, expect the world's largest drilling company to continue winning contracts.
More importantly, with oil prices remaining high, this provides additional incentive to drill. And with the oil market in need of a supply injection, it seems more likely that drilling activity will continue to pick up.
With this in mind, tensions in the oil market do not look set to ease any time soon. If more countries decide to ban Russian oil or limit their exposure, it could put additional pressure on the market. But several energy projects have been delayed or stopped because of Covid. This is another area in which Transocean can accelerate its activity.
And finally, being a Swiss-based company, Transocean could see its country's "neutral status" as an advantage. Although Switzerland is joining EU sanctions against Russia, it is best known for its neutral status.
If the war escalates, some nations may instead face "Swiss neutrality" instead of taking sides. Either way, the market is moving in favor of Transocean. Look for the business to continue moving in the right direction.
Pete Johnson is an experienced financial writer and content creator specializing in equity and derivatives research. He has over ten years of personal investment experience. Digging through Forms 10-K and finding hidden treasures is his favorite pastime. When Pete isn't doing stock research or writing, you can find him enjoying the outdoors or exercising.